Our Response to COVID-19 (Coronavirus)
First and foremost, we hope everyone is staying healthy and safe at home.
We also want to thank all of our customers for their continued support as we provide essential air and water quality products and promote a healthy work environment for our staff.
To ensure the care of our employees and your products, we've made a few short-term updates to our operations:
Customer Service
Our customer service department will operate during the following hours:

Monday - Friday 9 a.m. to 4 p.m. EST

Our Customer Service team is ready to assist you in real-time during business hours by calling (888) 407-5688.
You can also reach Customer Service at help.discountfilters.com, through online chat, or via email at contact@discountfilters.com.
Online Shopping
Our website www.discountfilters.com continues to operate 24/7. Your orders will be shipped out depending on the availability of each product.
Protective Gear for Employees
All of our employees are required to wear protective equipment, such as gloves and masks, when manufacturing our products and fulfilling every order.
We'll continue to keep you and our staff updated on any changes needing to be made as we navigate these waters together. Please check this page regularly and follow DiscountFilters.com on Instagram, Facebook, and Twitter for the most up-to-date information. Thank you again for your loyalty, patience, and support.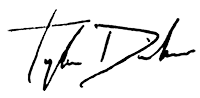 Tyler Dishman
CEO, DiscountFilters.com